eminent at a Glance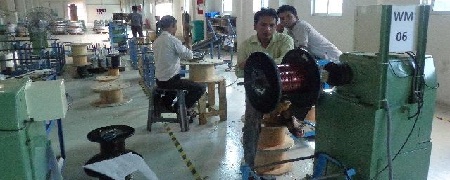 Established in 1973, Eminent Power Friends Equipment Company Pvt. Ltd. is a manufacturer and designer for adapter, choke, inverter transformer, adoption transformer, inductor, AVR, alternator voltage regulator, rectifier, charger, inverter, wave filter. In 2000, we expanded the plant and installed advanced production equipment. With great circumstance and professional R&D team, we are confident in providing high-quality and stable products. Our fast and excellent service wins us praises and credibility from worldwide clients. We commit to paying efforts into product innovation that helps reach our goal of permanent existence.
Service
Customer-Made & Always be Your Power Friends Professional R&D and Technical Team for Years Outstanding Manufacturing Process and Reliable Quality Well Experience in Serving World Grade Customers 150VA~1000KVA wide service range.
Our Mission Statement
To be Trustworthy & Earn Customers'/Suppliers' Trust. To be Efficient in Serving Our Customers with Highest Quality. To Keep Growing in Order to Satisfy Customers' Expectation. To Maintain Relationship & Commitment to Our Staff, Customers & Suppliers.